Welcome to Stellwagen Bank Charter Boat Association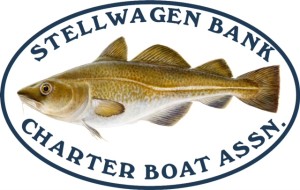 STELLWAGEN BANK CHARTER BOAT ASSOCIATION
Click Here to Join Stellwagen Bank Charter Boat Assoc
or Pay Your Annual Dues

MEETING NOTICE

January 10t
h 7:00 PM
This Meeting Will be Held at Haddad's Ocean Cafe, Brant Rock, Marshfield, MA
Captain Damon Sacco
Castafari Fishing Charters Inc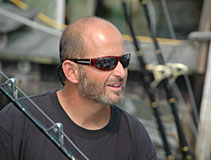 Captain Damon Sacco is a U.S.C.G captain and the founder of Castafari Inc. After earning a bachelor degree at Hobart College in 1991, his propensity for the sea eventually developed into a full time career on the water. In the Spring of 1997, Damon established his own private sport fishing charter operation, which later evolved into one of the many facets to Castafari Inc.
Over the past 20 years, Damon has garnered continued success with tournament fishing results, including 14 top three tournament wins and 3 top place finishes, including the 2015 Block Island Tri-State. Two Massachusetts big game state records and a pending world record have been caught on the Castafari.(182.5 lb wahoo) The Castafari crew's fishing exploits have been featured on national television several times from Nat Geo to the Today Show.
Damon has successfully guided his clients to some amazing catches…including a 138 inch blue marlin. Damon is currently on the pro-staff at Simrad, Sufix, Alutecnos, Costa Del Mar, Aftco, Starbrite, Pompanette, and Deep Ocean Apparel, which all manufacturer products the crew of the Castafari relies on.
In 2011 Captain Damon launched two offshore big-game Cape Cod based sport fishing competitions, The Hyannis Tunafest and Oak Bluffs Bluewater Classic. Both events have successfully raised over $100,000 for local charities helping young people in need. Castafari also co-launched the fishing seminar series Big Game Bash in 2009, and went on to create it's own seminar series in 2015. Captain Damon is an active sport fishing writing and photography enthusiast, and has had several of his fishing related photos and stories published in just about all of the major fishing publications like Marlin, Saltwater Sportsman, Big Game Journal, and On The Water.
Damon has been offshore fishing the northeast for over 25 years, and has logged over five thousand offshore hours at sea in waters from Maine to Florida. Damon has logged well over 250 trips to the northeast canyons, and has released over 75 northeast blue marlin, 2 estimated at 800 to 1000 lbs). He has also fished alongside many great captains at different world wide destinations, including Panama, The Galapagos, Bora Bora, The British Virgin Islands, Cabo San Lucas, Belize, The Bahamas, Venezuala, and right here in America! In 2009, Damon launched his "FISH LICK'n FILMS" Instructional DVD series. Volumes 1 and 2 mackerel and ballyhoo rigging)are for sale now on the Castafari website and in a variety  catalogs and stores.
ASMFC Public Hearing on Summer Flounder Recreational Management: January 11, 2017
 The Atlantic States Marine Fisheries Commission is seeking public comment on Draft Addendum XXVIII to the Summer Flounder, Scup, and Black Sea Bass Fishery Management Plan. The document presents a suite of management approaches, including regional options, for the 2017 summer flounder (fluke) recreational fishery. The Atlantic coastal states of Massachusetts through North Carolina have scheduled public hearings. For additional information, please click on the notice from Massachusetts Division of Marine Fisheries.
Click Here to See about current Regulations, Meetings and Comment Periods
  Donate for a featured Link!
Get a feature listing with pictures and description of your fishing business donate $150 or more to the Stellwagen Charter boat Association and your listing will appear on our Pages. Put your website description or Banner here. See our supporters below.




 These Businesses Support the Stellwagen Bank Charter Boat Association.