Welcome to Stellwagen Bank Charter Boat Association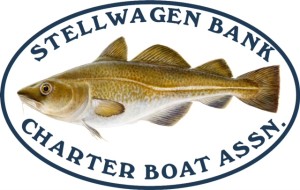 STELLWAGEN BANK CHARTER BOAT ASSOCIATION
Fisherman's Reception with Massachusetts Governor Charlie Baker
Thursday September 1st, 2016
5:00 -7:00 PM 

You are cordially invited for an Evening Cocktail Reception hosted by representatives of the South Shore Commercial Fishing, Charter Fishing, Aquaculture and Marine Trades associations with special guests. A suggested donation of $100.00 which will allow you to bring a guest, enjoy some great food.  By attending this fundraiser you will not only have a great night with other local fisherman while helping to bring awareness to Governor Baker regarding fishery issues on the South Shore.
You can order your tickets to attend from the members of the host committee listed on the attached flyer.  You must fill out the Registration Donation Form required by law.  By registering early it will  allow you to bypass the registration table and head upstairs much quicker.  Once you register please contact one of the host members for a ticket.
Haddad's Ocean Cafe




239 Ocean Street Marshfield, MA




Suggested Donation $100 Per Person and you may bring a guest


Contact Dave Waldrip for more information and tickets
MEETING NOTICE
Tuesday, September 13th 7:00 PM
Meetings are held at the Tavern Restaurant
1 Proprietors Drive
Marshfield, MA 
Located Behind Roche Brothers Supermarket
Route 139 
Guest Speaker  Announced Later
Click Here to See about current Regulations, Meetings and Comment Periods including update to the 2016 season for fluke, seabass and scup fishery
Membership dues are now being collected for 2016 .  You can either bring your check to the meeting on March 8th or mail to the address on the membership application.
  Donate for a featured Link!
Get a feature listing with pictures and description of your fishing business donate $150 or more to the Stellwagen Charter boat Association and your listing will appear on our Pages. Put your website description or Banner here. See our supporters below.




 These Businesses Support the Stellwagen Bank Charter Boat Association.