Welcome to Stellwagen Bank Charter Boat Association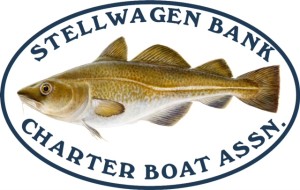 STELLWAGEN BANK CHARTER BOAT ASSOCIATION
Click Here to Join Stellwagen Bank Charter Boat Assoc
or Pay Your Annual Dues

There will be no meetings during the months of June, July and August but check this site for any important information.
Please provide comments to National Marine Fisheries Service on the 2017 Recreational Regulations.  NMFS is strongly considering  shutting down the entire month of September for haddock when there is already no cod allowed.
To provide comments on the Proposed 2017 Recreational Groundfishing Measurements click on the link named "2017 Groundfish Rec Measures Template" the bottom of the two links. Once Open Copy the Document and then Click on the Top Link Named "CLICK HERE TO EMAIL COMMENTS ON PROPOSED 2017 GROUNDFISH RECREATIONAL MEASURES". Once Open Paste the Comments into the comment block, edit as you seem needed and feel free to add comments about cod or what you feel is appropriate.  Follow the directions for providing name etc and you will be done.  Pass this on to other fisherman as the Deadline is June 9th, 2017.
  Donate for a featured Link!
Get a feature listing with pictures and description of your fishing business donate $150 or more to the Stellwagen Charter boat Association and your listing will appear on our Pages. Put your website description or Banner here. See our supporters below.




 These Businesses Support the Stellwagen Bank Charter Boat Association.