Welcome to Stellwagen Bank Charter Boat Association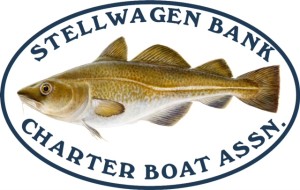 STELLWAGEN BANK CHARTER BOAT ASSOCIATION
Click Here to Join Stellwagen Bank Charter Boat Assoc
or Pay Your Annual Dues

Meeting Notice
The next meeting of the Stellwagen Bank Charter Boat Association Will be Held on Monday, December 11th  at 7:00 PM
Doors Open at 6:30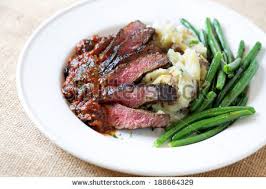 A buffet style meal will be served at this meeting provided by the restaurant of Oven Roasted Sliced Roast Beef with Gravy, Baked Haddock Casserole Mashed Potatoes, Garden Fresh Green Beans, Salad, Rolls and Butter, Homemade Baked Cookies anda Cash Bar.   Cost is $10.00 PP and you will pay at the door when you arrive.  YOU MUST RSVP so the restaurant can properly prepare for this evening
Meeting Location – Haddad's Ocean Cafe 
293 Ocean Street  
Marshfield, MA, 02050
If attending this meeting YOU MUST RSVP by December 5th by emailing your confirmation with your name and anyone attending with you to 

info@stellwagenbank.org
       

Guest Speaker




Mr. Brad McHale

Northeast Branch Chief
Fishery Management Specialist,
NMFS, HMS Management Division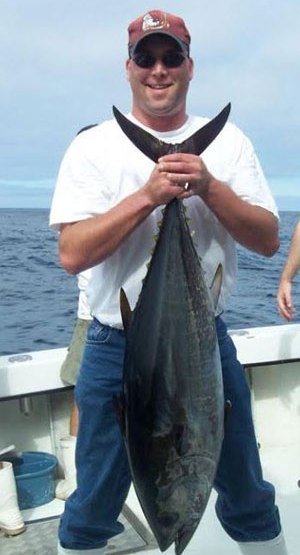 Mr. Brad McHale is responsible for running the Northeast office that manages Highly Migratory Species (Tunas, Sharks, Swordfish, and Billfish).  He wears many different hats on a daily basis, from drafting rules and regulations that dictate when/where fishermen can pursue fish, to how many/how big those fish can be, we keep track of how many fish are being caught and how many fishermen are out there.  His office works with both domestically and internationally with scientists, fishermen, enforcement personnel and policy makers to ensure they are making informed decisions that are good for not only the fish but those that enjoy catching/releasing, selling, and eating those fish as well.  He received his BA Marine Affairs Degree from the University of Rhode Island and started working full time in 2000 after working in a contract position for a few years.
Brad will be providing a presentation oh what the HMS Branch's responsibilities are and also answer questions you may have.  If you would like to ask a question or two, please send those questions in advance to info@stellwagenbank.org  to be properly prepared to answer your questions.

 
(Please try to Attend, local meetings in Scituate and Plymouth listed below)
The New England Fishery Management Council is launching an independent "program review" and is asking stakeholders who interact with the Council to participate in the undertaking. "Like every organization, the Council can benefit from periodically reviewing how it does business," said Council Chairman Dr. John Quinn, Director of Public Interest Law Programs at the University of Massachusetts School of Law. "That's why we initiated an external review of our operations. We want to know three things: what we're doing right; what we're doing wrong; and how we can improve the way we serve the people who are

involved in our fisheries and the public overall." Stakeholder input is being solicited through two primary avenues: (1) a short online survey; and (2) 14 port meetings from Maine to New Jersey, coupled with a webinar option for anyone who can't attend an inperson meeting or who wants to contribute additional comments. The port meetings will be held on the following dates in easy-to-access locations 
• Tuesday, November 28, Webinar – Register at https://register.gotowebinar.com/register/2831172459089294081 or call in at +1 (213) 929-4212 and supply access code 839-533-461, 1 p.m.
• Tuesday, November 28, Gloucester, MA – Massachusetts Division of Marine Fisheries Annisquam River Station, 30 Emerson Ave., 5 p.m.
• Wednesday, November 29, Scituate, MA – Stellwagen Bank National Marine Sanctuary Office, 175 Edward Foster Road, 5 p.m.
• Thursday, November 30, New Bedford, MA – UMass Dartmouth SMAST-East, Room 101, 836 South Rodney French Boulevard, 5 p.m.
• Friday, December 1, Chatham, MA – Chatham Community Center, 702 Main Street, 5 p.m.
• Saturday, December 2, Plymouth, MA – Hotel 1620 Plymouth Harbor Amphitheater, 180 Water Street, 3 p.m.


  Donate for a featured Link!
Get a feature listing with pictures and description of your fishing business donate $150 or more to the Stellwagen Charter boat Association and your listing will appear on our Pages. Put your website description or Banner here. See our supporters below.




 These Businesses Support the Stellwagen Bank Charter Boat Association.